RECIPE
Cherry Tomato & Basil Tortiglioni Pasta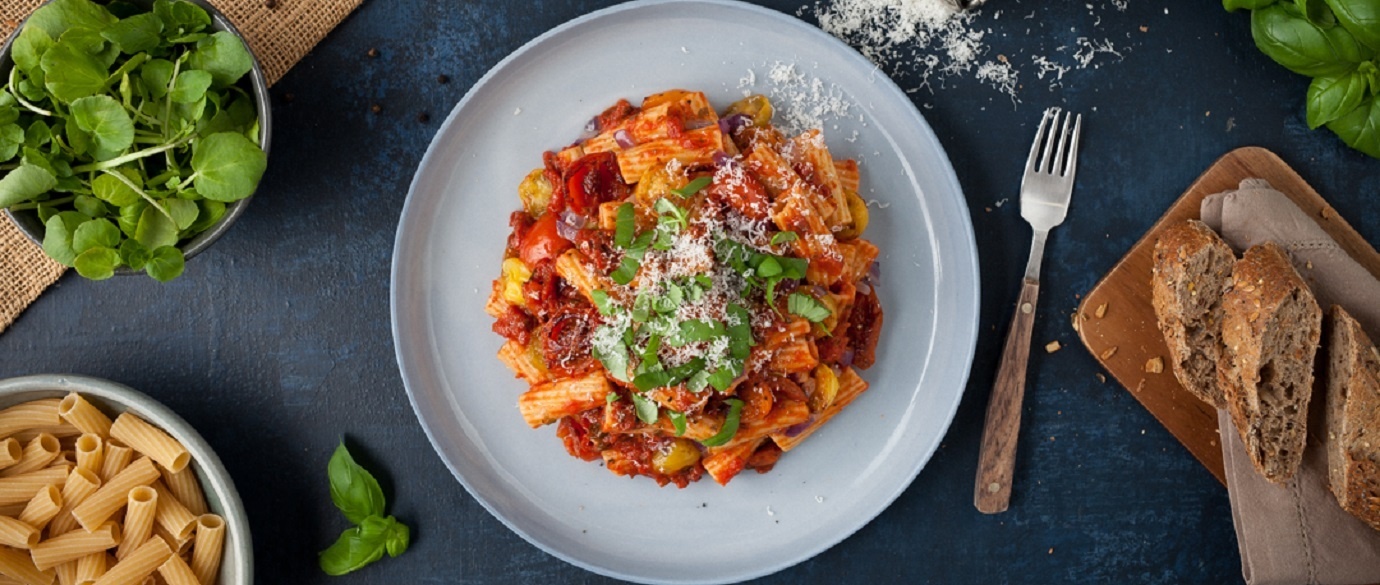 Simple and quick to prepare, because busy evenings shouldn't get in the way of enjoying a delicious meal
INGREDIENTS
300g dried Seeds of Change Organic Semi-Wholewheat Tortiglioni
1 tbsp olive oil
1 red onion, peeled and finely chopped
600g cherry tomatoes, halved
500g Seeds of Change Organic Tomato and Basil Pasta Sauce
40g freshly grated parmesan cheese
10g green basil
Freshly ground black pepper
PRODUCTS USED
Seeds of Change Semi-Wholewheat Tortiglioni Organic Pasta
Seeds of Change Sun-Ripened Tomato & Basil Organic Pasta Sauce
INSTRUCTIONS
1

Boil the pasta according to the packet instructions.

2

Heat the oil in a large frying pan over a medium heat.

3

Add the onion and fry until starting to brown.

4

Add the cherry tomatoes and fry for a further 3 minutes.

5

Pour over the Seeds of Change sauce, stir well and heat for a further 5 minutes.

6

Remove from the heat, stir through the cooked pasta and serve topped with grated parmesan, basil and black pepper.